About The Blue Bramble Gallery
Hello, my name is Anna. I have been running The Blue Bramble Gallery since we first opened back in 2014 in Island Square, St.Ives.
It was the perfect beginning in what was the famous 'Ponkles' Cat Gallery, a space buzzing with happy memories from childhood and growing up in Downalong.
Now seven years on a new exciting chapter begins in the Historic Market Place in St.Ives town centre.
It's been so fantastic and such a privilege working with local artists & makers and those creatives with special connections to the county of
Cornwall.
The joy is even more so when the gallery doors are open wide ready to welcome those visiting the Blue Bramble. It's so lovely to share and
experience the delight and appreciation of customers browsing and admiring all the awesome arts and crafts.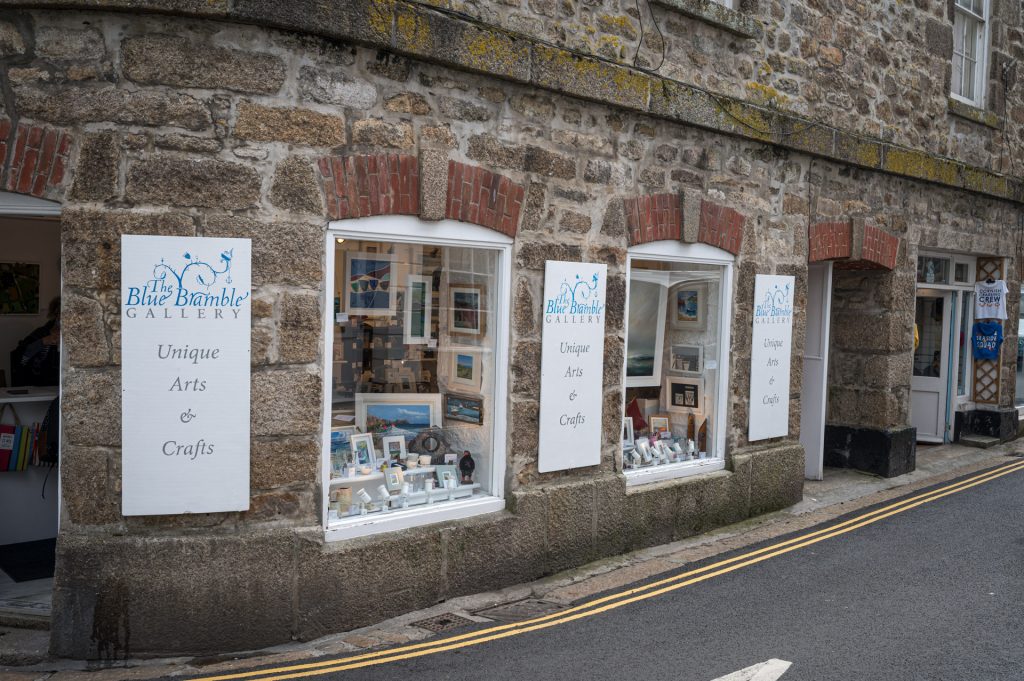 Let's keep In touch…
Join our mailing list to find out whats going on at the gallery…