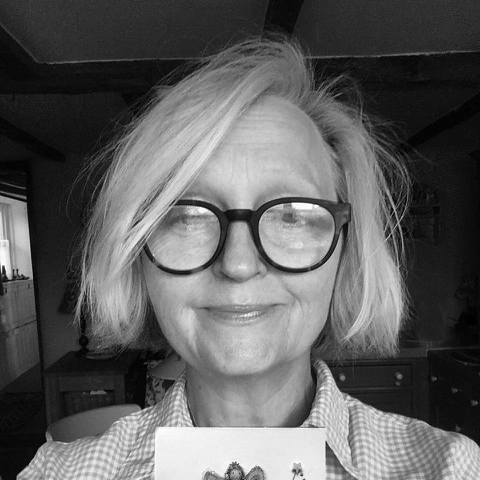 Lesley Buckingham aka Betty Bib
I was trained at Loughborough University in Textiles and Embroidery which is my first love but as my work has always been very pictorial I found myself juggling textiles with painting and illustrating. I have worked for clients such as Barclays, Sainsbury's, Waitrose as well as in editorial and publishing and my embroidery has been shown in Liberty's of London, showcased in Japan as well as galleries around the UK.
I managed to bring the two strands of my work into one whole in the mid-2000s when three fairy books under the name of Betty Bib were published ( The Fairy Field Guide, The Fairy Christmas, and The Fairy Year ) and since then I have taken that name for my textile work. I made fairy models to be photographed as 'real ' fairies and illustrated them too and it was great fun to write!
Whatever the work my mission is to make magical and enchanting pieces with an eye to the tiny detail.
I work from my garden studio in Brighton but am so happy to be able to send work to Cornwall where so many happy family holidays have been spent – what a magical county!