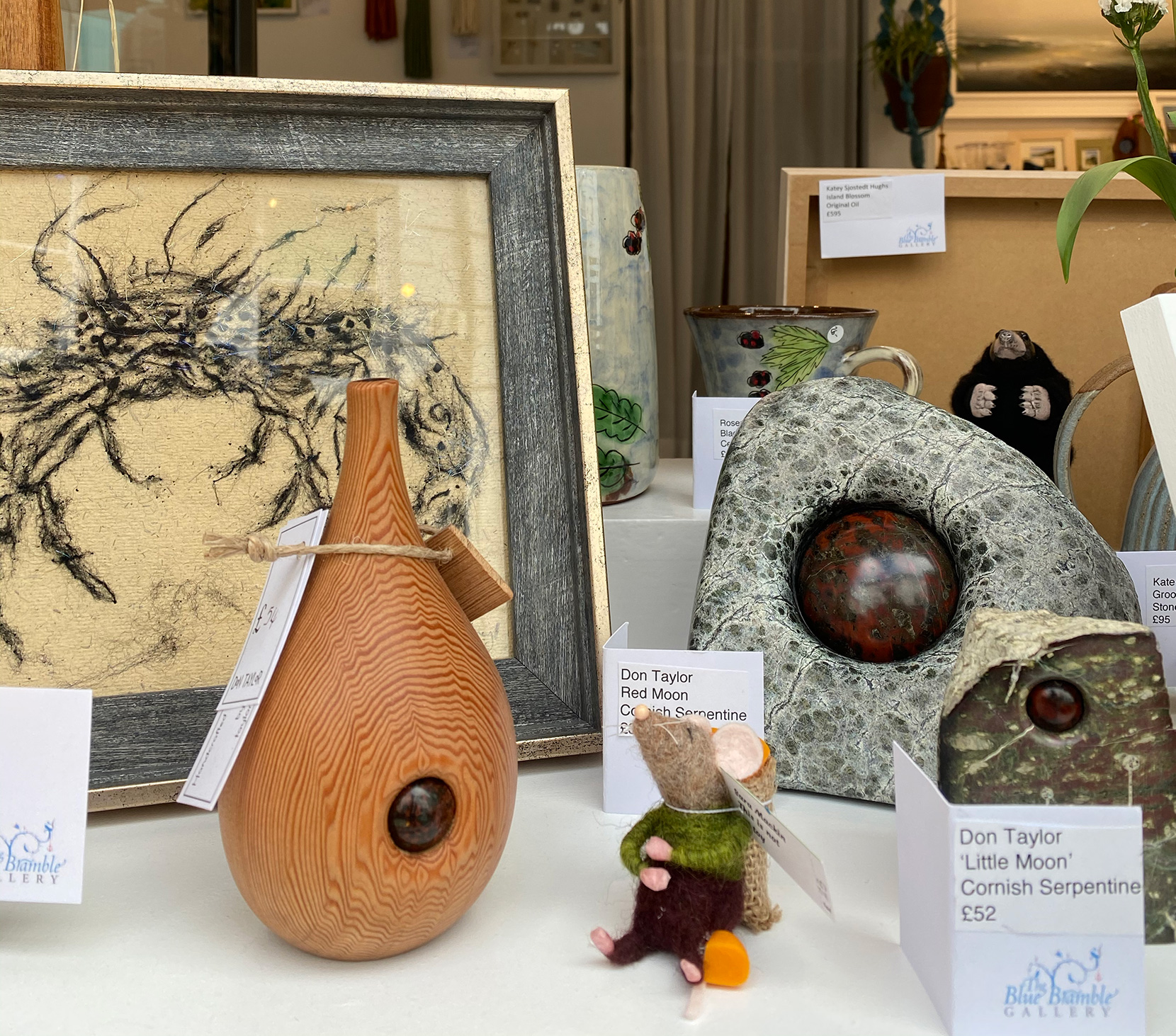 We're back open yippee hooray horah !!! and in our new location at The Market place, right at the end of Fore Street.
These first two months have flown by and we're so happy to be able to show you all the work the artists have done during lockdown. We've had a handful of new artists join us with some incredible art that we love, as well as new work from our fabulous stalwart artists who have been challenging themselves and produced some breathtaking pieces.
We can't wait to share what's in the gallery, all the local news, and to see you again.
Here's a couple of photos to keep you in suspense until you can see it for yourselves.
Have a Super Duper Day!
Anna