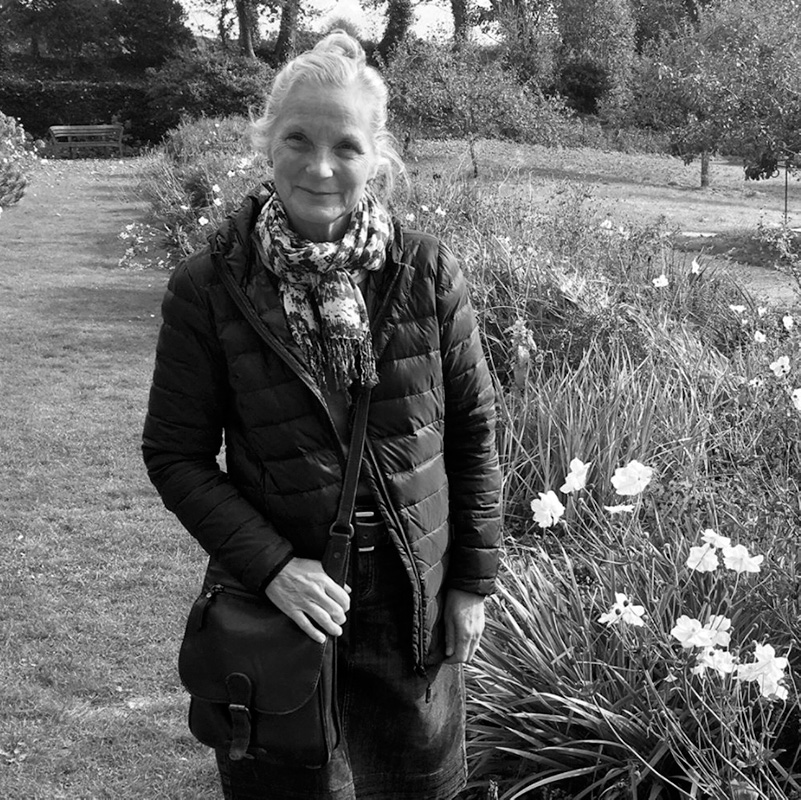 I start with a white piece of silk, stretch it and paint a watercolour. Then I free machine embroider over some or all of the picture, depending on the scene. The finished work is then stretched and framed, many frames are hand finished. Cornish Views, most from my own photographs. Each one is unique and original.
I have created these pictures for over 35 years. Moving to Cornwall gave me new inspiration. The coastline, countryside and the gardens. There is such wonderful subject matter here.
I work from my home in Porthtowan in a small workroom with plenty of natural light.
My work is exclusively at the Blue Bramble Gallery in St. Ives. Otherwise, I sell at Cornish Arts and Crafts held throughout the year.