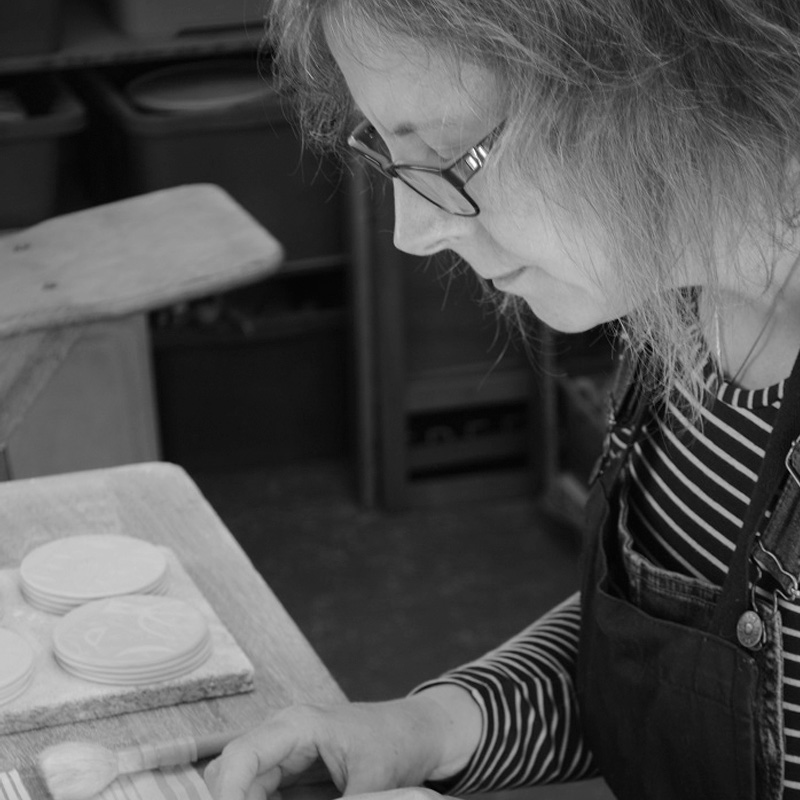 A Ceramicist based in Cheltenham, Cath Cooper has been working with clay and teaching ceramics in various ways for nearly 30 years.
She Studied Ceramics at Cardiff Art College and graduated in 1990. Cath currently works in a studio in her garden and sells her ceramics through galleries, shops, Arts and Crafts events, and through her own website. As well as teaching pottery at Headway – The Brain Injury Association in Gloucester.
Cath has explored many techniques and now concentrates mostly on hand-building and scraffito slip decoration. She has always been interested in pattern and colour, and inspired by primitive ceramics, textiles, and decorative folk art.
Cath is now developing new work exploring the interplay between the interior and exterior of larger hand-built vessels. The exterior decorated with organic textures representing nature and the outside physical world. The interior decorated with patterns, colour, and hand-drawn images representing the human spiritual world.