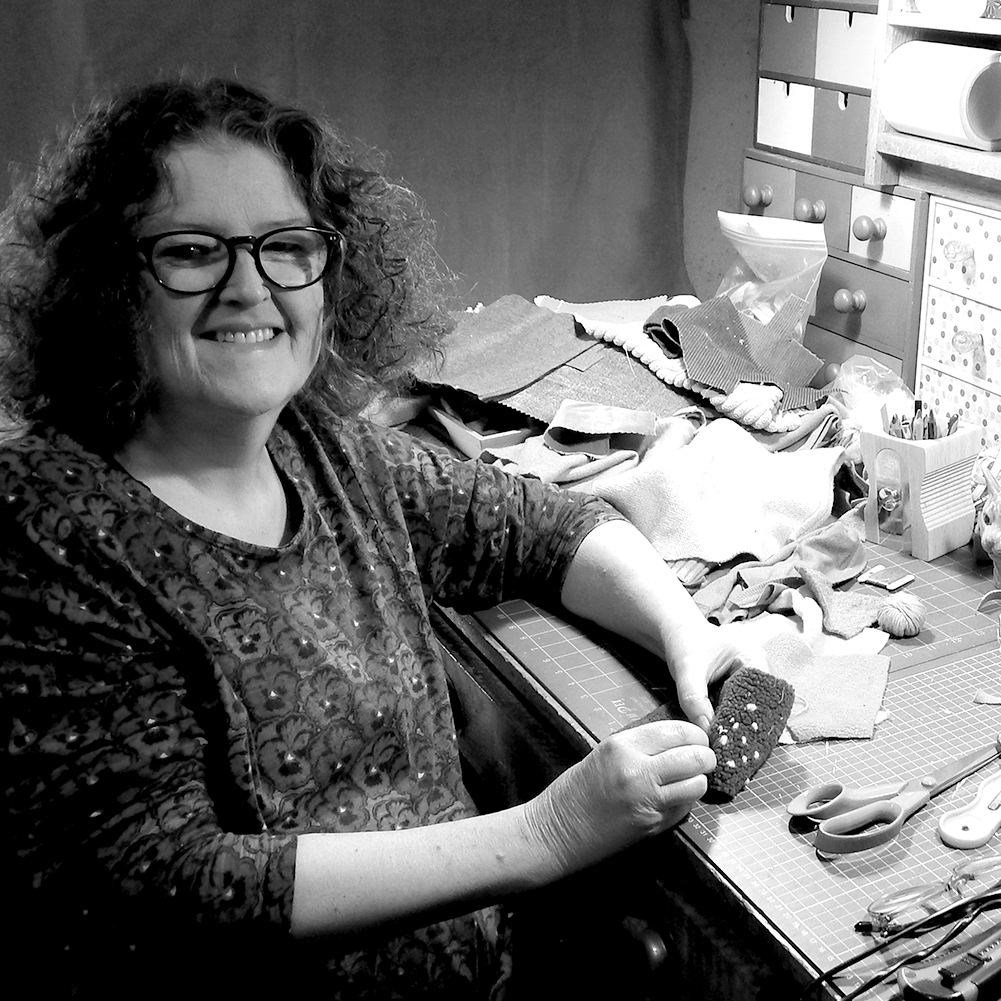 I am a mixed media artist and have lived in New Brighton for 25 years. I have been creating for as long as I can remember whether painting, drawing or using 'found' objects with the encouragement of Tony Hart! I have eclectic tastes and interests including books, walking, nature, and of course art in many forms.
Some of my artistic heroes include Kaffe Fassett, Eric Ravilious and Yann Arthus Bertrand. I also admire many children's book illustrators, old and new.
Currently, I am creating 3D textile landscapes under the name As The Crow Flies. I am inspired by aerial photography of the countryside, patchwork, and the many rural landscapes I love.
I enjoy the challenge of representing different areas and seasons using a range of up-cycled materials including cashmere jumpers, odds & ends of fabric, and scraps of yarn.
Using these I create irresistibly tactile fabric landscapes – unique aerial views of the countryside seen 'As The Crow Flies'. My work invites the viewer to stroke the ploughed fields, squeeze the trees, and fondle the hedgerows!