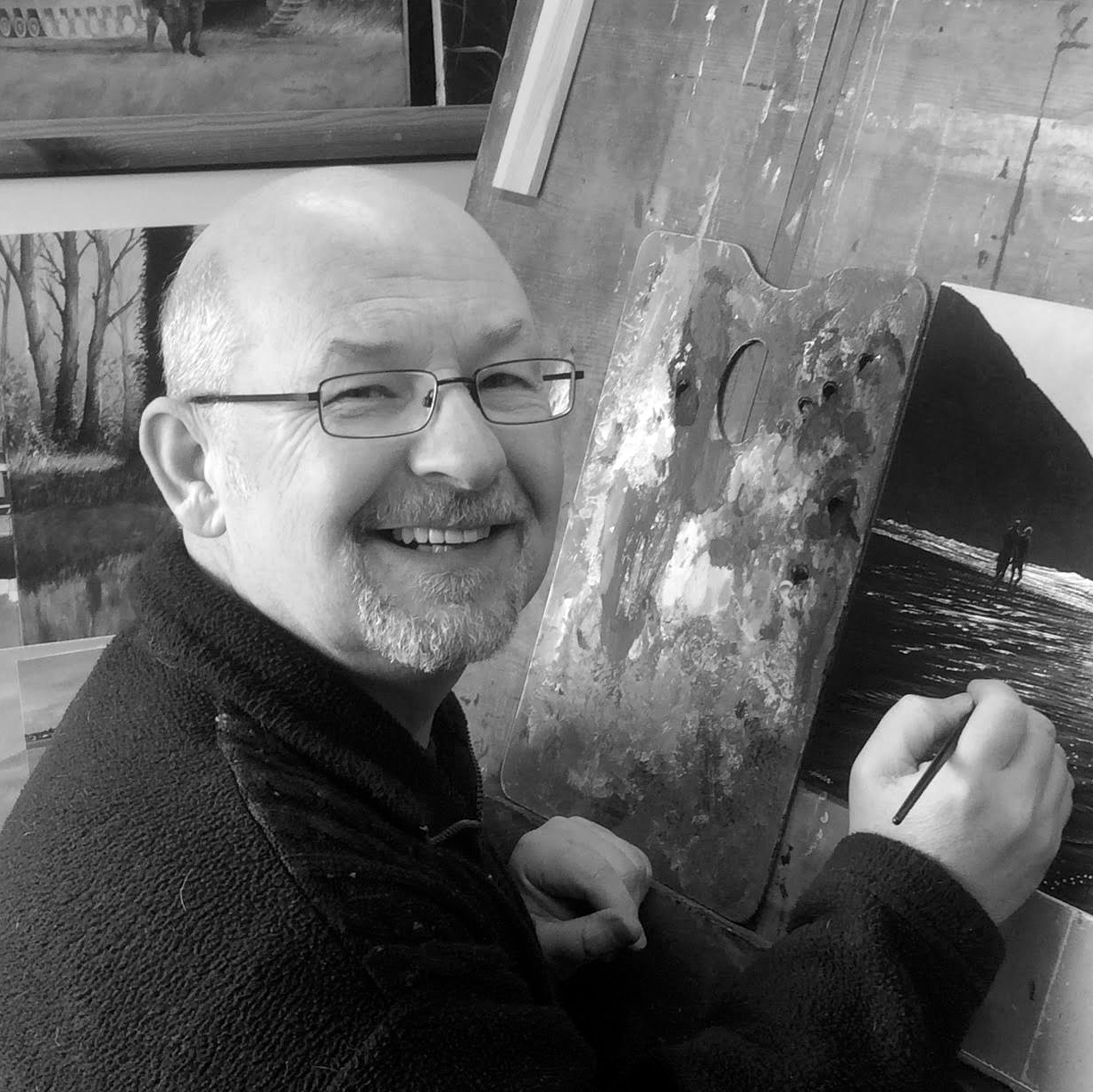 Born December 1960, the son of one of Britain's foremost landscape artists, Caesar Smith, Nicholas started his artistic career soon after leaving school in Peterborough. Nicholas drew inspiration for his early work from studying wildlife in his native Fens.
This was put to good use as his intricate watercolour studies of all things natural became very collectable leading to many 'sell out' exhibitions across the Midlands and London during the 1980s and 1990s.
With a dramatic relocation to the far west of Cornwall in 1997, Nicholas found his new surroundings a wonderful opportunity for his artistic talents to grow. Vast skies and the rugged coastline combined with light and water are the subjects for his current work in oils.
Although he mainly uses a pallet knife now, his eye for detail has not been lost in the transition between watercolours to oils. Local scenes, land and seascapes are all snapped up quickly by the many collectors of Nicholas' artwork today.